"It's not about the technology. It's about learning."
Workshop participants will learn to develop opportunities for students to make their thinking visible with technology. With freely available Web 2.0 tools and social media students can engage in thinking routines to provide evidence of their thinking and demonstrate their understanding of course content in multiple ways (images, audio, video, presentations, artwork, and more). Lessons and activities that integrate the Visible Thinking routines with technology often simultaneously incorporate 21st century skills. Thus, Making Thinking Visible with Technology (MTVT) provides opportunities to weave together many of the tenants and best practices for which educational innovations and reform measures call. MTVT activities can incorporate higher-order thinking skills and deep reflection, increased student engagement, technology integration, creativity, 21st century skills, digital citizenship, evidence of student performance and understanding, along with the related curriculum and content standards. Given that the average American year-long K-12 class meets for approximately 180 total hours, teachers often voice concern about about the lack of time to incorporate all of these various standards, skills, topics, and techniques in their classes. Rather than trying to "cover" each of these in isolation, MTVT provides opportunities to embed students in rich learning opportunities where these tenants are meshed together. It's an opportunity to make learning whole.
Editor,
Clif Mims, PhD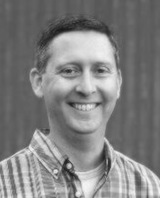 Clif Mims is a native of the Mississippi Delta and has more than 20 years of teaching experience. He taught elementary and middle school students and coached basketball and math teams to numerous championships. He later became a faculty member at the University of Georgia while simultaneously earning his Ph.D. in Instructional Technology from UGA. Dr. Mims became an assistant professor of elementary mathematics at the University of Mississippi in 2003. Clif has been a member of the University of Memphis' Instructional Design and Technology faculty since 2005 and served as Program Chair for two years. He is the founding Executive Director of the Martin Institute for Teaching Excellence and is both a Project Zero Fellow and a Future of Learning Fellow at Harvard University. His research interests are related to the effective integration of technology with the processes of teaching and learning, especially as it relates to teacher professional development.Clif is an avid fan of the Mississippi State University Bulldogs and the Memphis Grizzlies. He enjoys tennis, camping, fishing, movies and television. He and his wife are the parents of three children and they love spending part of their summers at Sardis Lake Christian Camp.
Co-Editor, Fair Josey
Fair Josey is a Memphis native and educator of over ten years. After graduating from Mississippi State in 2005, she began her career as a high school Spanish teacher. Experience in the classroom and a passion for student-centered learning led her, in 2011, to pursue a master's degree and career in educational technology. Since embarking on this journey, she has worked with a variety of educators and faculty in their professional development and has presented at a number of regional and national conferences.  She currently serves as an instructional designer at the University of Memphis and supports online faculty and online course developers. She is also pursuing a doctoral degree in Instructional Design and Technology at the University of Memphis with interests in teacher education, faculty professional development, and technology integration in foreign languages.
Co-Editor, Heidi Gruber
Heidi is from Buffalo, New York. For the last seven years she has been teaching special education for the Buffalo Public Schools. During that time she has also had the opportunity to work with administration to create curriculum, integrate data driven instruction and differentiation to meet the diverse needs of her learning population. Before starting a career in teaching, Heidi was a pharmaceutical sales representative. Currently, Heidi is pursuing her doctorate at the University of Memphis in the Instructional Design and Technology program. Prior to her doctorate, she attended Canisius College, in Buffalo, New York, where she earned a Masters in Educational Leadership and Supervision, as well as Masters in Childhood, Business, and Special Education. Heidi also earned a Bachelor of Science in Business Marketing from Canisius College. While at Canisius College she played Division I Lacrosse. During her time at the University of Memphis, Heidi has developed an interest in Making Thinking Visible with Technology and using social media to increase parental communication.
Co-Editor, Kim Pruitt
Having taught in the Shelby County School System where she earned Teacher-of-the-Year, Kim Pruitt is currently a 5th grade English teacher at Presbyterian Day School implementing technology for a blended learning environment. She received her bachelors in Elementary Education at Mississippi College and her masters in Instructional Design and Technology at the University of Memphis. Having twice attended Harvard Graduate School of Education's Project Zero, she uses thinking routines through project based learning, digital writing, collaboration, and reflection to develop deeper understanding as well as critical thinking in her classroom.